Introduction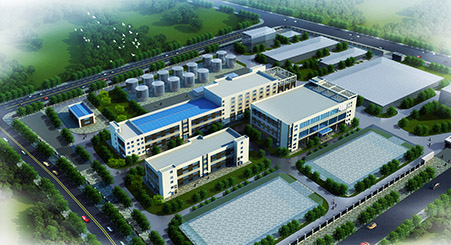 Fujian High Fortune Bio-Tech Corp., which is located in Fuqing Export Processing Zone inside fence and owns 118 acre land, is established in 2009 with a total investment of RMB150,000,000. It is a Sino-foreign joint venture company that is invested by HIGH FORTUNE (CHINA) GROUP LTD., FUJIAN CHUANGXIN TONGFU EQUITY INVESTMENT LLP., FUJIAN HUAXING ZHANGFA VENTURE CAPITAL CO., LTD., etc. of four Chinese investment organizations.
The company is a bio-marine industry based firm that specializes in food & supplementary and pharmaceutical raw material industry, extends to animal nutrition feed industry, and also has its own brand, own refined processing plant and own logistic storage.
The first stage of our 'Fish Oil for Feed Refined Processing' construction project was completed in June, 2011 and has come into use since then. The scope of the project covers 12000 square meter of construction area, which contains fish oil refining plant, fish meal packaging plant, fish oil storage warehouse, 6 oil tanks that can store up to 23000 tons of oil and office buildings. Since the completion of our first stage project, we have accomplished an annual output of 18000 tons production that is worth RMB 200-300 million.
The second stage of 'Health-care marine fish oil intensive processing project' has been listed in the 13th Five-Year Plan of Marine Economy Innovation & Development project library of State Oceanic Administration. The project started from designing, exploring and constructing since 2018, and fully accomplished in December 2020. The scope of the project covers 13800 square meter of construction area, which contains fish oil refining plant, fish oil esterfying plant, comprehensive (GMP) plant, dangerous & abandoned goods storage warehouse, 5 methyl alcohol & ethyl alcohol buried tanks; A tonne of TG type high quality fish oil refining production line, a high content of polyene omega-3 fish oil acid ethyl ester production line, and an acid ethyl ester monomer pilot preparation work platform with exploring EPA content higher than 97.5%. This project has been totally invested about 100 million RMB, and will newly increase about 239-350 million RMB of annual output value after the capacity being fully released.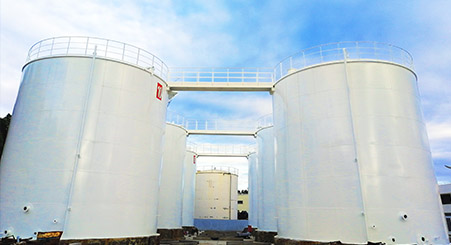 We have two wholly owned subsidiaries: Fuzhou High Fortune Trading Co., Ltd. mainly deals with domestic raw fish oil procurement and fish oil products sales, importing and exporting business and domestic feed trade such as grain and fishmeal. High Fortune Bio-marine Ltd., established in Hong Kong, mainly deals with international sourcing of raw fish oil, fish oil sales market development, and transit trading business in Hong Kong.
We are now the premium member of IFFO, GOED (Global Organization For EPA And DHA Omega-3s), and has been awarded the honor of being one of 'the Leading Enterprises of Fujian Provincial Ocean Industry', 'Fujian Province Role Model Company of Honesty and Trustworthiness' and got the 7th place for 'The Fujian Import and Export Quality Credit Enterprises'. We have also completed the qualification of food production and exportation license, MarinTrust CoC Standard Certified, the registrations of several international and domestic management system certifications such as 'EU (European Union) TRACES System Registration' and 'ISO22000'.
We are always dedicated and persistent to bringing high fortune to you and me. Our company is devoted in the business concept of 'Focusing on the development and technological innovation of global bio-marine resources, providing quality products & services to healthcare, pharmaceutical and animal nutrition industry'. We have become one of the leading marine fishery company of intensive processing, importing & exporting of health-care & pharmaceutical raw fish oil, and fish oil for feed. Our company also has established a persistent stable strategic relationship with many international high quality protein & energy feed raw material suppliers , health-care & pharmaceutical brand companies home and abroad, and domestic large feed enterprises.